Instruction Manual (PDF download)
Tutorial Videos
Edit
In the sidebar.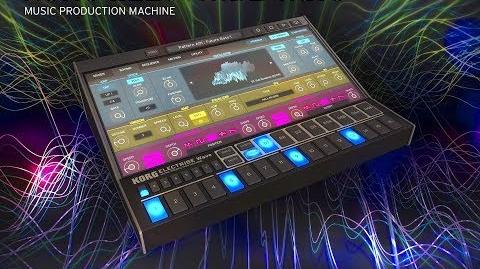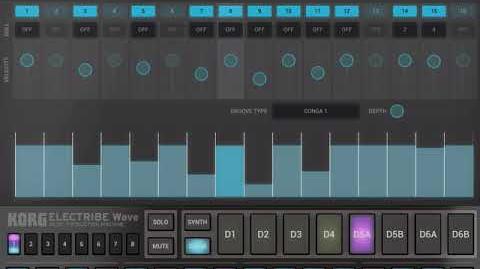 Tips and Tricks
Edit
@anickt said: "For those looking for presets, there some nice ones in the factory patterns. Just have to save them under the program button for future use. …Select any factory pattern. Choose one of the synths (S1-S8). Tap on Program in the upper right and Save As."
@Reid
I don't know if anybody's posted this already, but 42 of the 70 wavetables for this were created by John "Skippy" Lehmkuhl (aka The Plugin Guru) for his Serum Libraries. He has been creating sounds for Korg since he did the drum card for the M1. Many of the patches on the iOS Korg synths were done by John (who is an acquaintance of mine).
If you don't know John, he sells a lot of patches on his site and does free YouTube videos to help people learn about programming.
Automation
Edit
@SMKArtit said: Once I got into the "motion" control tap/section I was able to take some I created that I was almost going to erase and made it so much better. The motion sequencing options are really unbelievable. I think I may have a complete track here soon.
@Tarekith said "Motion sequencing is just their term for recording knob movements in real time, basic automation really. You have two flavors, smooth which records exactly what you do, and a quantized mode that changes the automation in a stepped fashion per step."
@LucidMusicInc said: "They replaced the piano roll with an actual step sequencer too which means you can set precise changes. Best of all they can easily be activated or deactivated without changing the parameter so patterns or bars can be copied and variated more sensibly."
Nanokey Studio
Edit
@SMKArtist said: "It works really well [with Nanokey Studio]. You''ll have to map the knobs and the effect portion of the kaoss pad. I've played the electribe with the key note track pad on the nanokey studio and it was pretty fun."
@LucidMusicInc said: "It's not natively supported yet. Synths take up channels 1-8 and drums 10. Everything except the mute controls can be mapped."
Example Songs Made With Electribe Wave
Edit
https://soundcloud.com/policarpo-wood/sometimes-the-sorted-makes-it
Community content is available under
CC-BY-SA
unless otherwise noted.